New Zealand Koru Dojo
=== News ===2 July 2017
David, who will be 78 next month, has decided to retire from regular scheduled classes at the Koru Dojo as of this month.
Dr Dan Asquith has volunteered to continue the Tuesday evening class at the dojo.
David has expressed his regret that his physical condition (particularly arthritic knees) makes it impossible to train as he would like to and he is sorry to disappoint students who have been training enthusiastically under his guidance.
He said, "I hope they will continue under Dan who is well qualified to teach, after many years of aikido both here and in the UK." 
The Thursday and Friday morning classes are cancelled.
___________________________________________________________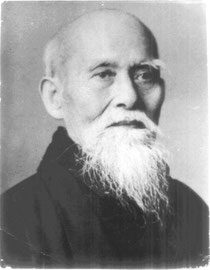 "Do not fail
To learn from
The pure voice of an
Ever-flowing mountain stream
Splashing over the rocks."

Morihei Ueshiba
Founder of Aikido.